(For More About M.L.R.L.V. not on website Including photos, videos, etc you can click on the shortcuts above)

Hi I'm Matthew E Wolhowe, This site is about me and what I do in the Entertainment Industry. Right now this is about my hobby's and Projects. I'm the best at pro stage Lighting. I can do a lot of other things too all the way from taking a photo to setting up lighting and sound for a band plus filming and editing the show or Performance. My latest film is called Tour De Peeps and is currently on You Tube you can look on the Tour De Peeps Page for more Information.

I am constantly updating and changing things. I just recently switched My main computer from Windows 7 to Windows 8 a change that allowed me to edit and work faster and more efficiently with quad monitors and over 50 programs. I also Have 2 Laptops

Below are Photos of my new lighting accessories Color Scrollers. My Color Scrollers can fit onto any stage light that has a 7.5" or 10"gel holder to give up to 16 colors per fixture with a fan to expand the life of gels. I have Fourteen 7.5" model Wybron Fourrunner's that work on Ellipsoidals with 7.5" gel holders and 6" Fresnel's. With another six 10" model Spectra Q3's that I use for Par 64's and 8" Fresnel's. The Photos and specs are below.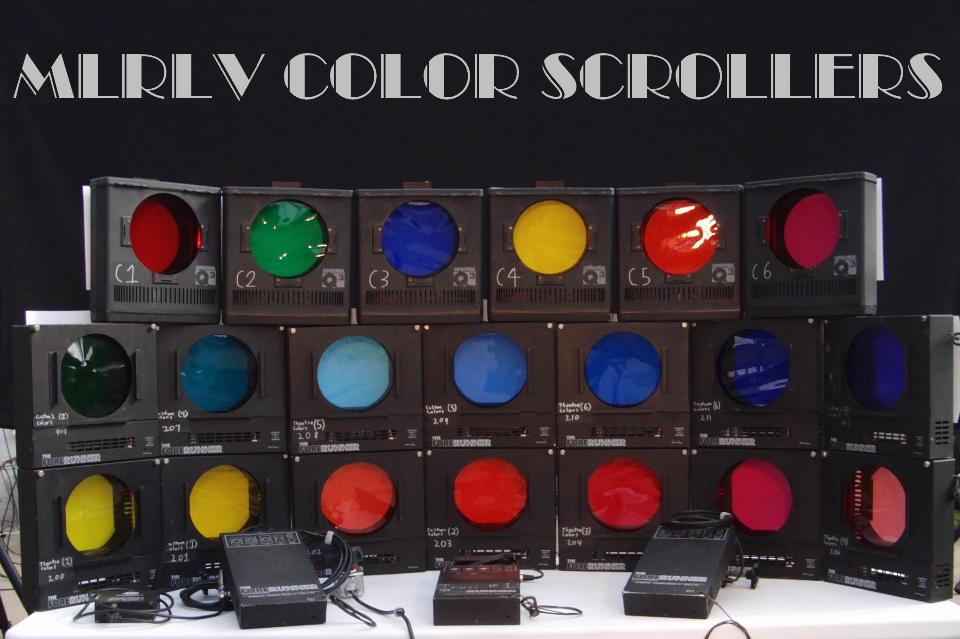 Wybron Custom Gel String
I am currently using these on 8 Ellipsoidals and 6 par 64's


Wybron Theater Gel String
I use these on 6 Ellipsoidals


NEW

PicBadge available for Facebook and/or Twitter. Just click on the image to the left, then click on Add to profile picture, or you can find it on my Facebook or Twitter page.

(Overlaps a Badge to your profile picture as shown to your left).




To the Right is A shortcut to My Channel MLRLV on You Tube. Including Peeps, Equipment,
and etc.